No Internet Connection on Hyper-V Virtual Machines
Situation
A Hyper-V virtual machine does not have an internet connection.
Cause
Some guest operation systems (for example, Windows 7 Starter 32-bit) require a legacy network adapter installed.
Solution
Add a legacy network adapter to your virtual machine.
To do this, proceed as follows:
Open Hyper-V Manager.
Switch off the required virtual machine.
Click Add Hardware, then select Legacy Network Adapter.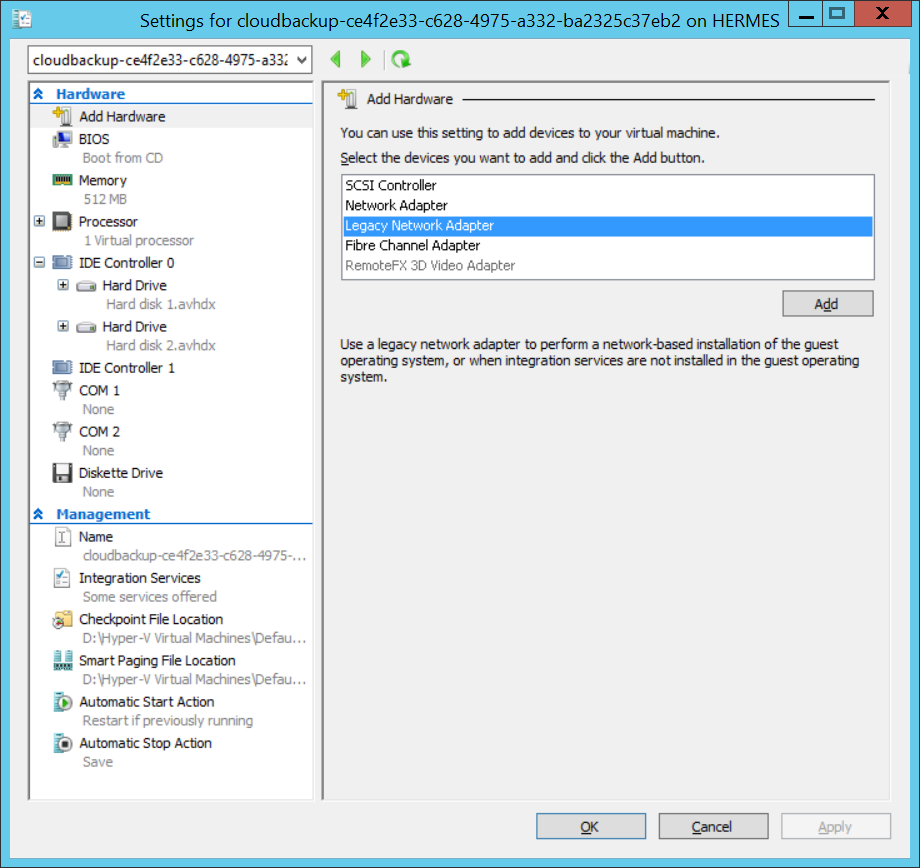 Click Add.
Select a virtual switch for your legacy network adapter.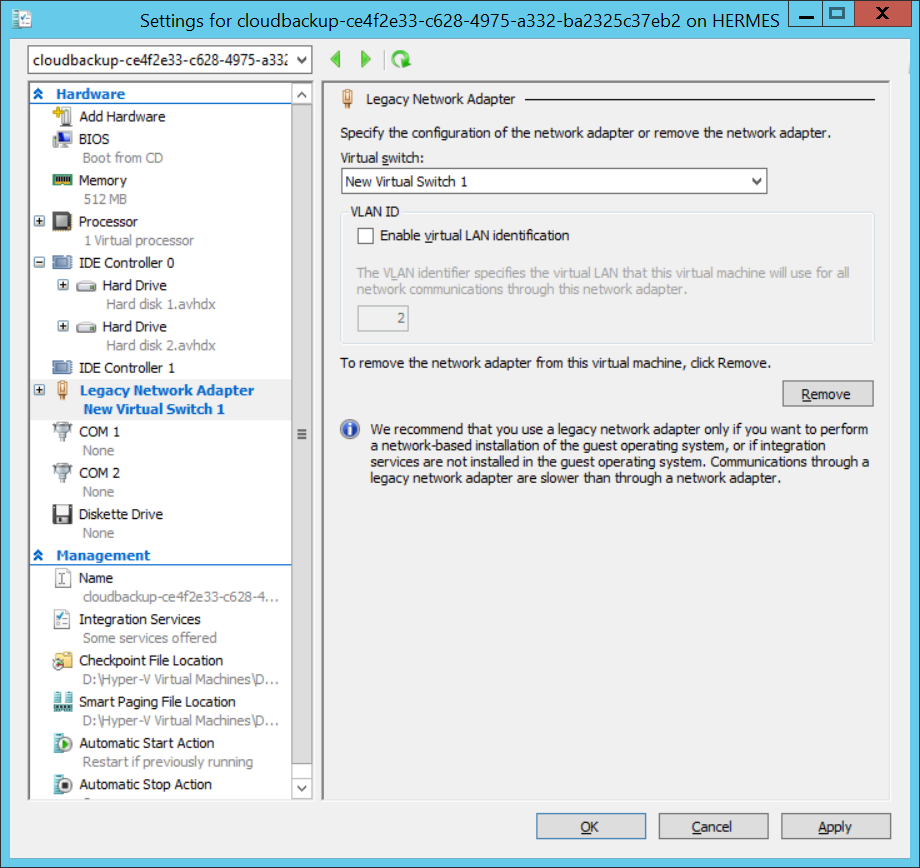 Click OK.