Configuring Data Restore in MSP360 (CloudBerry) Backup
Issue Description
The instance is down and all data including MSP360 (CloudBerry) Backup application is lost. Thankfully, CloudBerry Backup automatically backs up its configuration to the cloud. In other words, when you replace or mend your machine, it is pretty easy to restore all of the backup plans and other data that was wiped out.
---
Solution
Make sure that backup plan configurations are saved in backup storage. This option is enabled by default, and it is not recommended to disable it. Once this option is disabled, a risk of data loss increases significantly. To make sure the option is enabled, proceed as follows:
In the MSP360 (CloudBerry) Backup, switch to the Backup Plans tab.
Edit the plan to be checked.
On the Plan Name backup wizard step, make sure that the Save backup plan configuration to the backup storage check box is selected.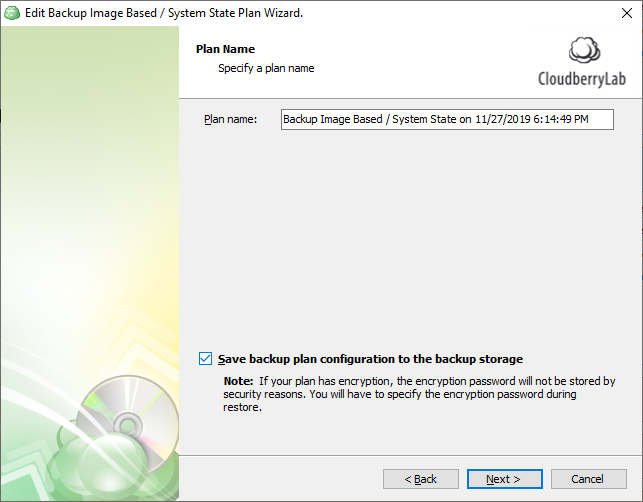 Follow the backup wizard steps to save the plan configuration.
Alright, now let's finally get to the recovery process. First, manually add the cloud storage account that contains the backup data. When adding it, ensure that the backup prefix matches that of the old machine. Otherwise, CloudBerry Backup won't be able to "see" the backups made on the old computer.
Then head over to the Backup Storage tab. Expand the backup storage that contains the backup data in the left side-bar (in our case it's S3 (Paris)).
You need to restore each backup plan individually. Restoring one plan includes the restoration of the app's data (settings, storage accounts, etc.). Right-click on the backup plan's name and click Restore. Now you can:
Restore selected backup plan only (without the app's data);

Restore selected backup plan.
Click Restore.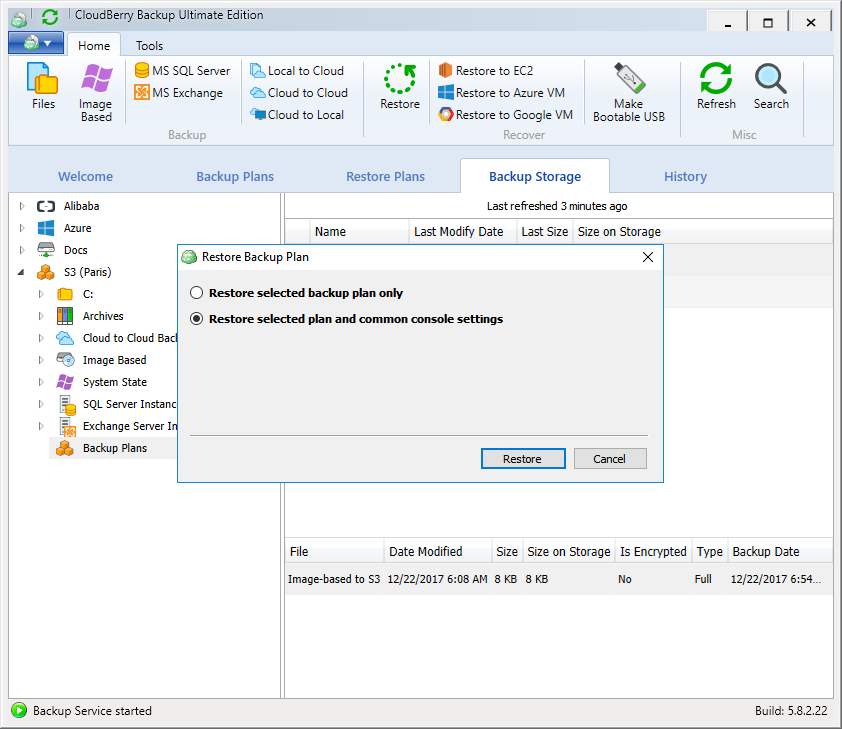 If the backup plan was configured with encryption enabled, you will be prompted to specify the encryption password. If you've forgotten, the data can be considered gone, as we don't store any data. Click OK.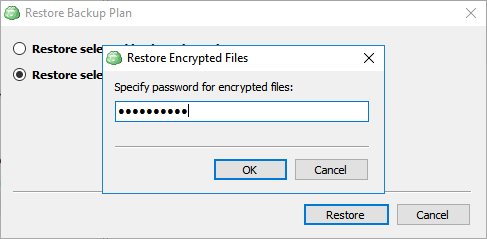 That's it! Everything should be restored now.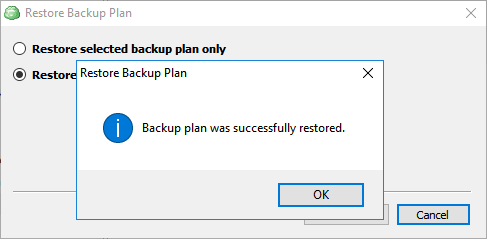 Go ahead and check if the backup plans are back where they belong.