Unable To Upload Files to Backblaze B2 Due To Exceeded Storage Cap
Problem
During the backup of your data you receive an error "Cannot upload files, storage cap exceeded. See the Caps & Alerts page to increase your cap." You may have also received the notification from B2 BackBlaze.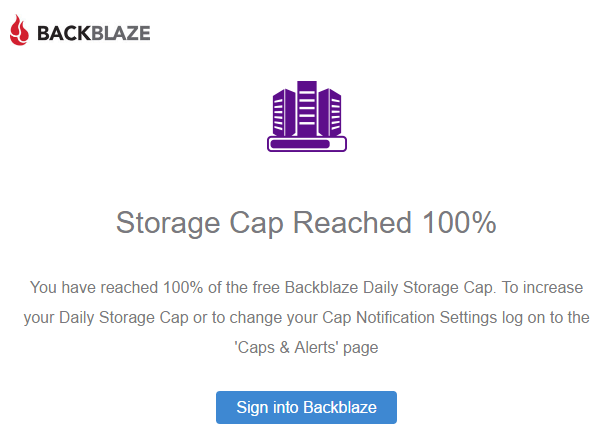 Suggestions and Resolutions
You have reached the limit of the free BackBlaze Daily Storage Cap. To increase your Daily Storage Cap or to change your Cap Notification Settings log on to the "Caps & Alerts" page under your BackBlaze account and edit Caps limits.