No activation code received upon software download
---
Problem
You haven't received the activation code upon the download of the MSP360 Remote Desktop.
---
Suggestions and Resolution
In this case, first check the Spam folder of your mailbox, if the message is not there start Remote Desktop. You will see this window: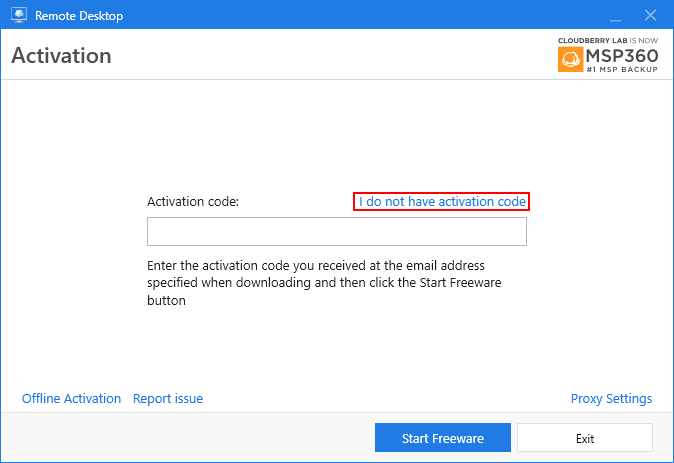 Press "I don't have a code" button and enter your email: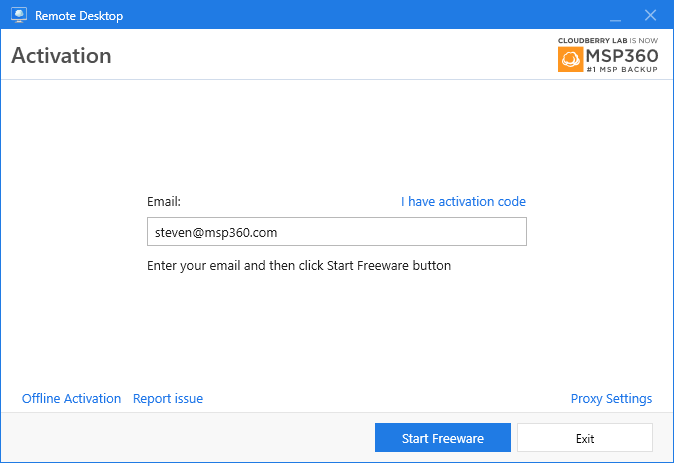 Press "Start Freeware" button and the software is activated.