Freeware Activation Error
Situation
You tried to activate the software but received a "Freeware request failed" error.
Suggestions and Resolution
At first, check that you specified the correct email address. If the error persists, the most simple solution is to try another email address. If you still receive the same response, proceed as follows:
In the activation window, click Offline Activation.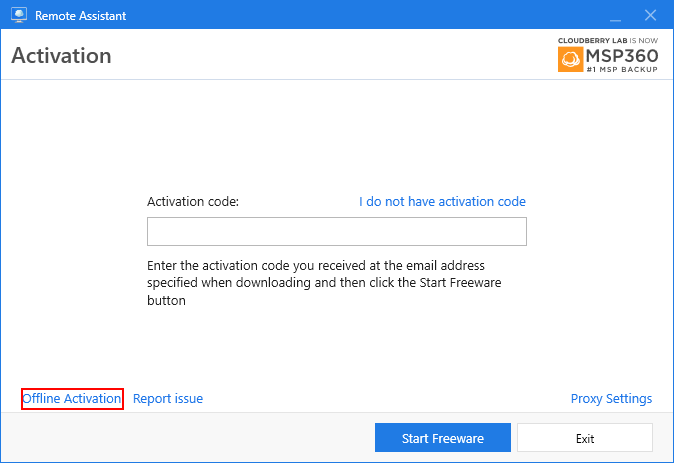 In the open window, enter your email address, then click Generate Service Key.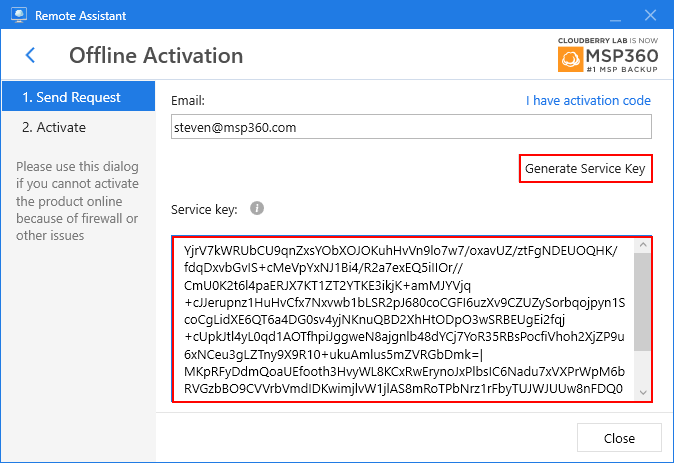 Once the service key is generated, send it to MSP360 technical support team (support@msp360.com), in the Subject field, put Offline Activation.
Once you receive a Response Code, paste it into the text field: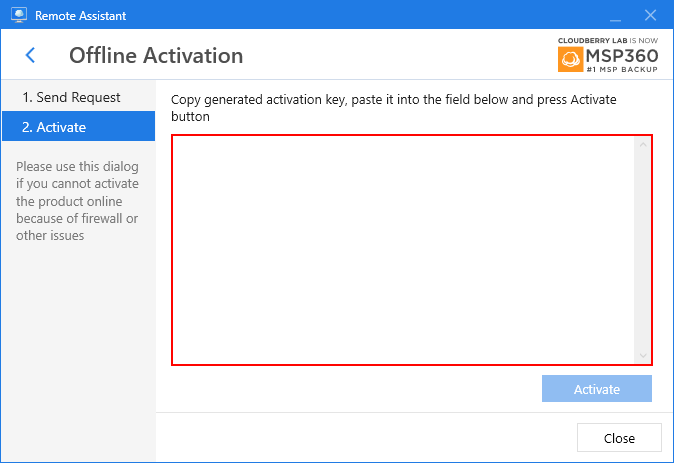 Click Activate.