MS Exchange Server 2007: Microsoft Exchange Server Not Found On A Local Host
---
Situation
A backup terminates with the following error: Connecting to remote server failed with the following error message: The WinRM client received an HTTP status code of 301 from the remote WS-Management service. For more information, see the about_Remote_Troubleshooting Help topic" on the step where you should specify the Databases for upload.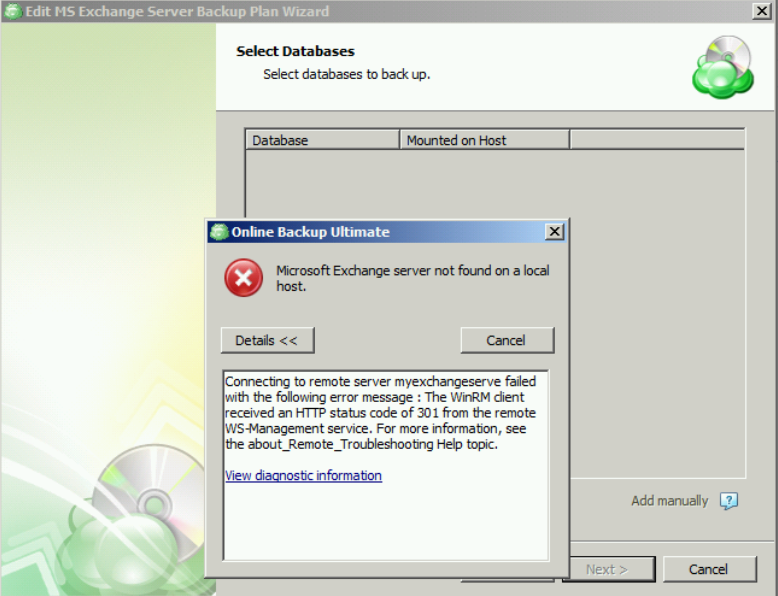 Cause
This error is related to the IIS Rewrite extension settings with configured redirection rule. Launching the Exchange Management Shell will also throw an error.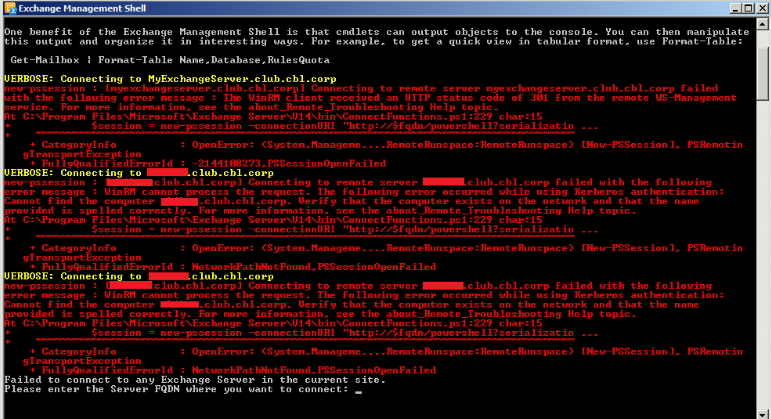 Solution
The possible solution to this issue is to set up native IIS HTTP Redirect instead of URL Rewrite Extension.

Launch IIS Manager.
Select your website and find the URL Rewrite.
Disable all existing rules.
Configure your redirection rules using HTTP Redirect tool.
Start CloudBerry Backup and select database in the wizard.
---
Contact Us **Tech questions**: [support@msp360.com](mailto:support@msp360.com)  **Sales questions**: [sales@msp360.com](mailto:sales@msp360.com)