Office Backup. Troubleshooting G Suite Account Access Issues ("admin_policy_enforced" and similar errors)
Situation
During the initial setup of the Office Backup portal (<your_alias>.apps.mspbackups.com) for G Suite backup purposes, an error such as "Error 400: admin_policy_enforced" is displayed when attempting to connect your/your client's Google Account: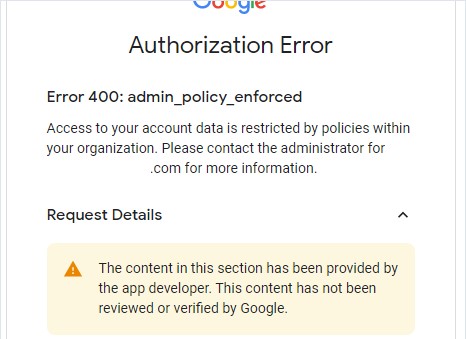 As a result, the error prevents proper completion of the Office Backup portal setup.
Solution
To resolve this issue, log into the Google Admin console under the Google Account in question.
Navigate to the Main Menu > Apps > Google Workspace Marketplace Apps > Apps List.
Find and choose the MSPBackups application from the list.
Under the Data Access category for the application, click Grant Access: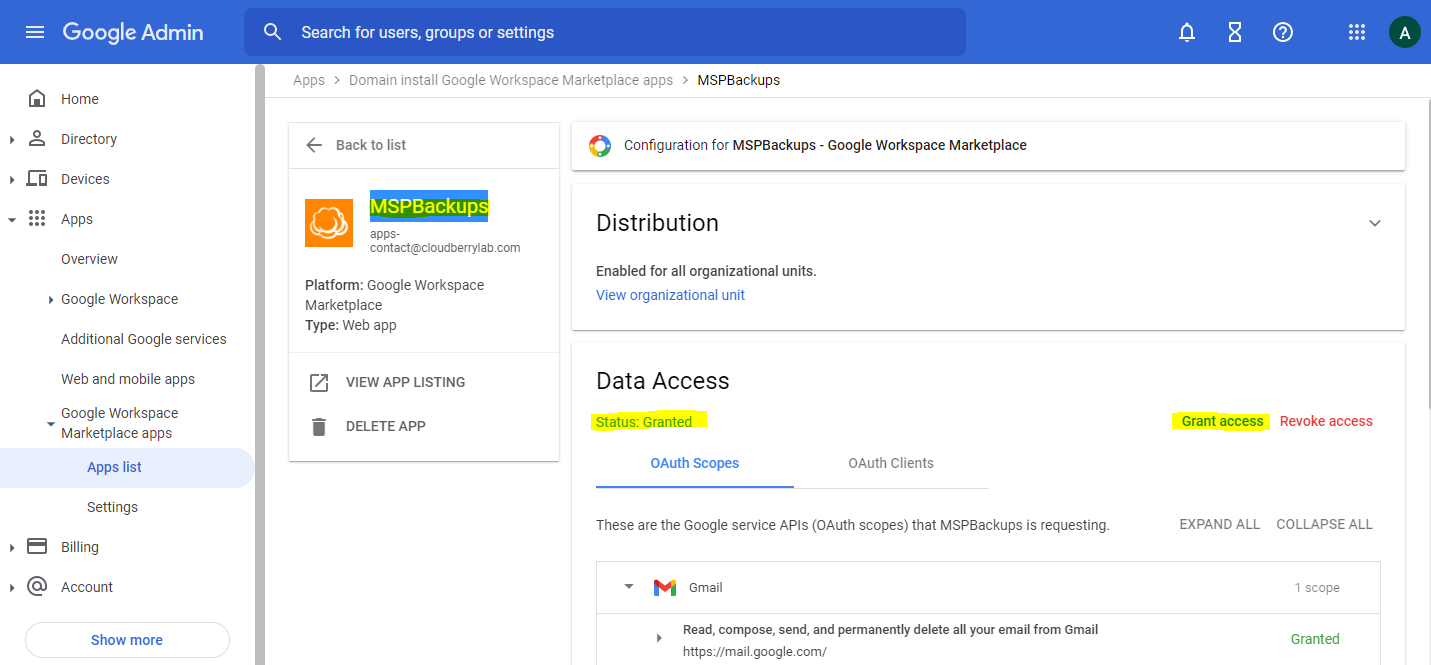 After the above, also navigate to the Main Menu -> Apps > Google Workspace Marketplace Apps > Settings.
Under the Google Workspace Marketplace Settings -> Settings to install third-party Google Workspace Marketplace apps category, select the Allow users to install only allowed applications from Google Workspace Marketplace option.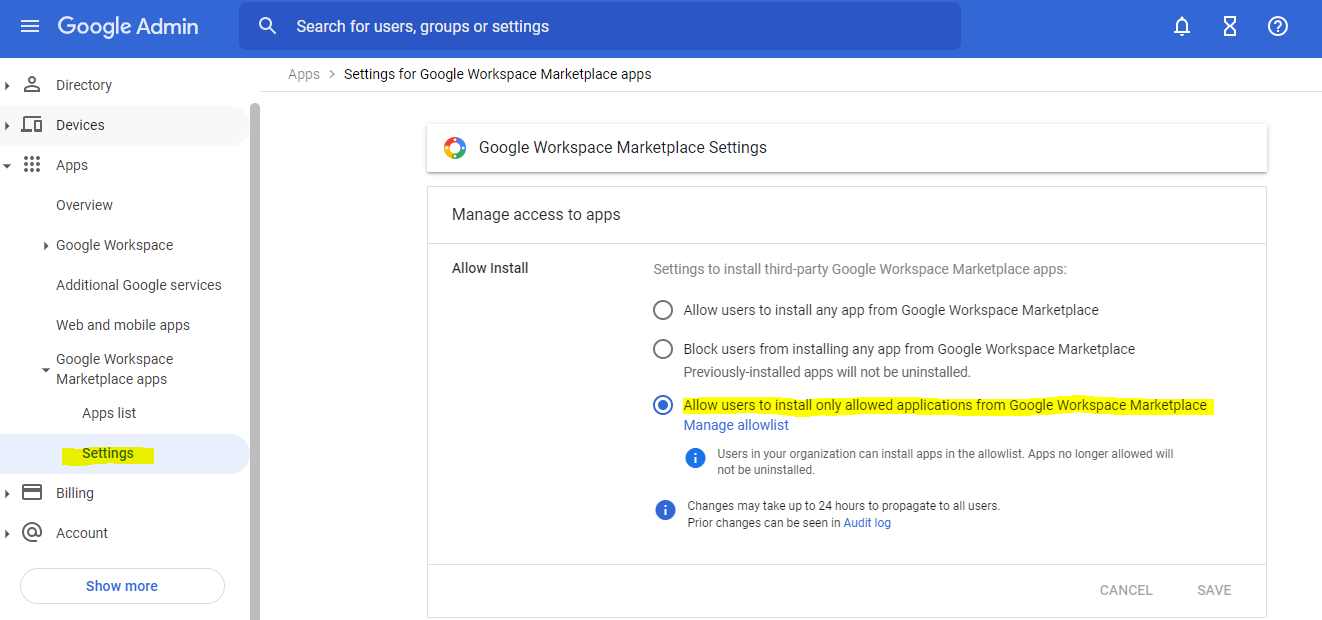 Save the changes made in the Google Admin console.
Once you are done, re-attempt to set up the same Google (G Suite) Account for your Office Backup portal. G Suite access permissions will be safe and sufficient for work.