Google Backup Access
How to access Google backup if the following event is reported Sign in with Google temporarily disabled for this app...? Perform the following steps to add MSP Google Apps Backup to the trusted application list:
Sign in to https://admin.google.com/ with your super administrator.

Click Main Menu > Security > Access and data control > API Controls > Manage Third-Party App Access

Add two MSP Google Apps Backup web applications with the following OAuth Client IDs to the trusted applications:
101545705208641292657
76254656058-ue8d5fkuicrfjjhd8c1qngd2goaq3ngs.apps.googleusercontent.com
The following access type should be selected for both applications: Trusted: Can access all Google Services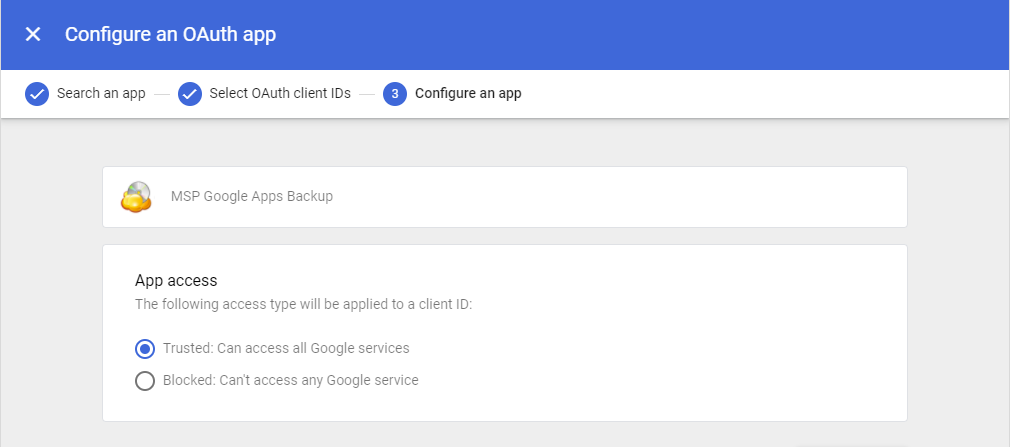 After you have added both applications you can see them in Connected apps grid with Trusted status. Consider, these changes take a while, up to several hours to be applied.