Cannot Access Some Data on macOS
Situation
macOS Mojave along with macOS updates backported to older macOS versions prevents some personal data from being accessed by CloudBerry Backup for macOC&Linux.
Solution
Open the system security settings in Launchpad > System Preferences > Security & Privacy > Full Disk Access.
Click +.
Navigate to Applications, then select CloudBerry Backup.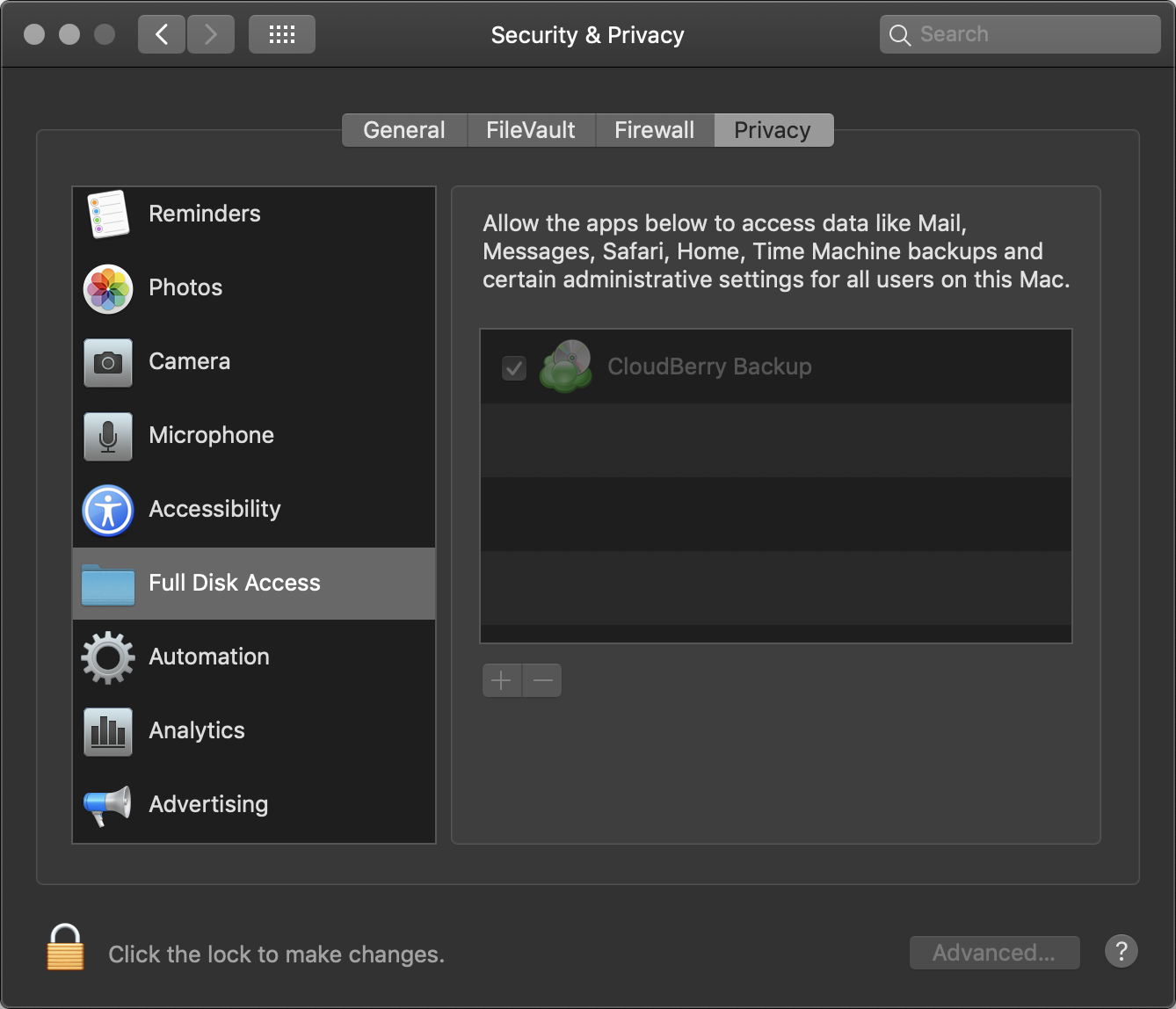 Once CloudBerry Backup is selected, close the window, then continue using CloudBerry Backup.