Adding hardware drivers to a bootable USB drive in preparation for a bare-metal restore
Situation
When restoring to a bare metal hardware it's important to take into account what drivers the target hardware would need to properly function. For example, drivers for the target machine's storage devices if they are going to utilize a RAID arrangement.
Solution
In preparation for a bare metal restore of an image-based backup using the MSP360 Backup software, please make sure to upload all the necessary drivers to a bootable USB drive by pointing to the local directory containing them ("Path to drivers" text box) before creating the bootable media ("Create" button):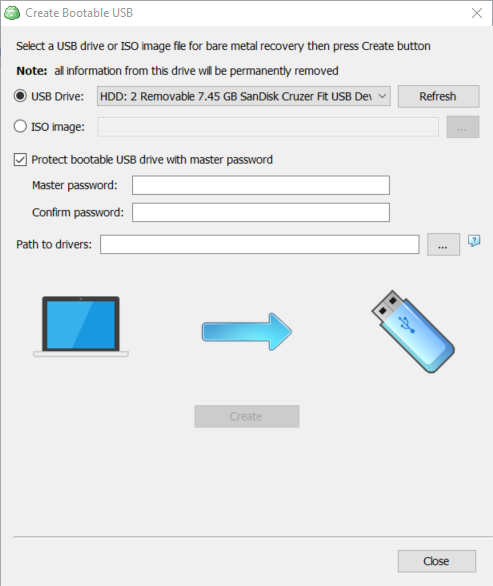 Important: Please note that MSP360 does not provide drivers for target devices used by our clients. Ensure to clarify which drivers are necessary for your target hardware setup and download them beforehand. Use hardware manufacturer's documentation for additional details.