Removing incomplete multipart uploads/chunks with a lifecycle policy
---
The backup process to AWS S3 can be interrupted for various reasons. Incomplete chunks will be stored in a bucket and additional charges can occur. There are following steps to configure bucket lifecycle policy which automatically removes uncompleted chunks.
Create a lifecycle policy
Login to your AWS account and navigate to S3 bucket.

Switch to the "Management" tab.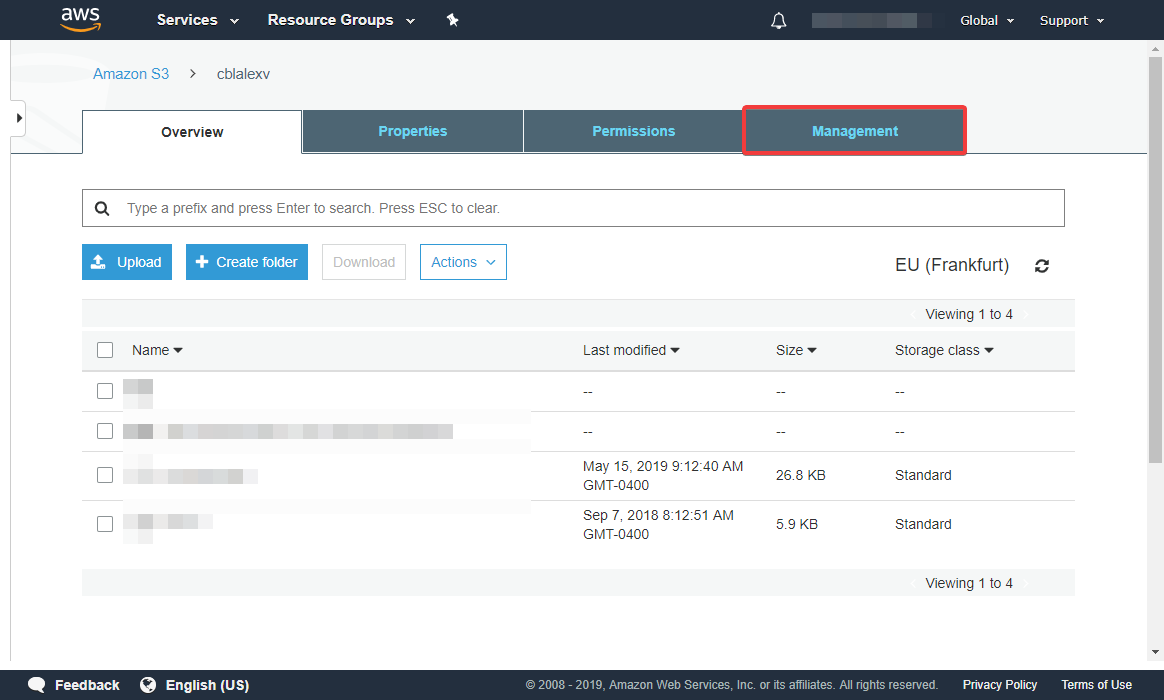 Click "+ Add lifecycle rule".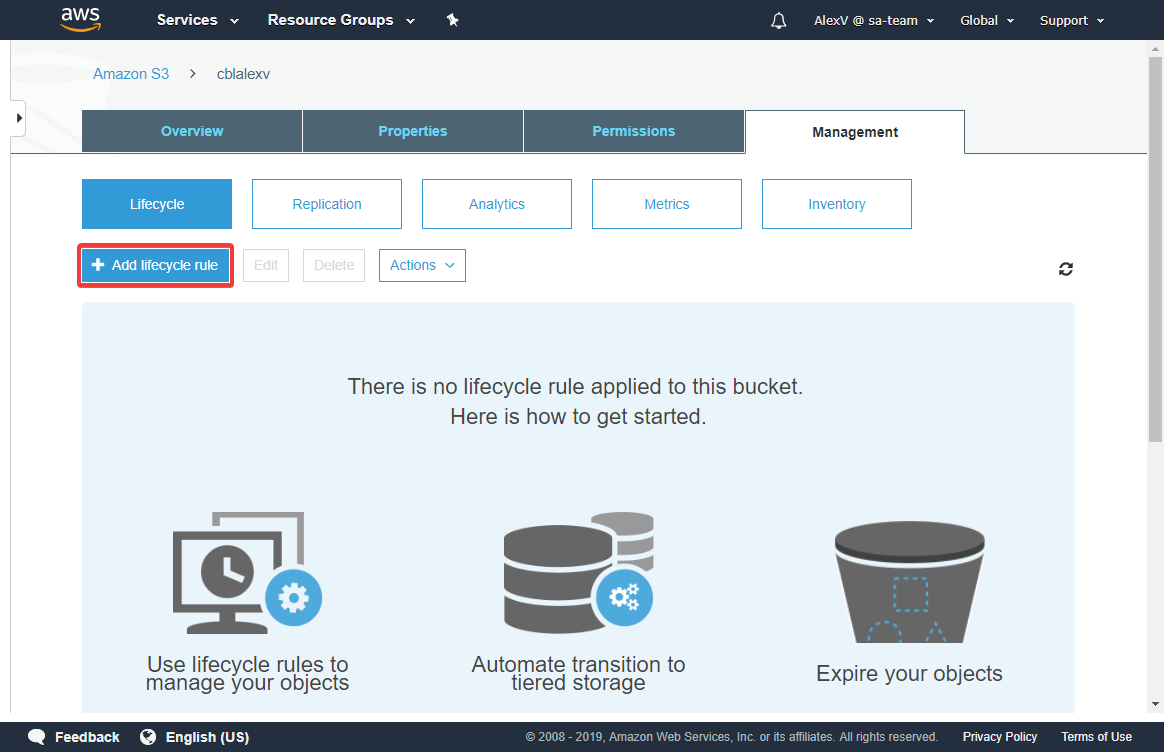 Specify the "rule name" and scope prefix. It can be a folder where you store your backups or files. Click the "Next" button.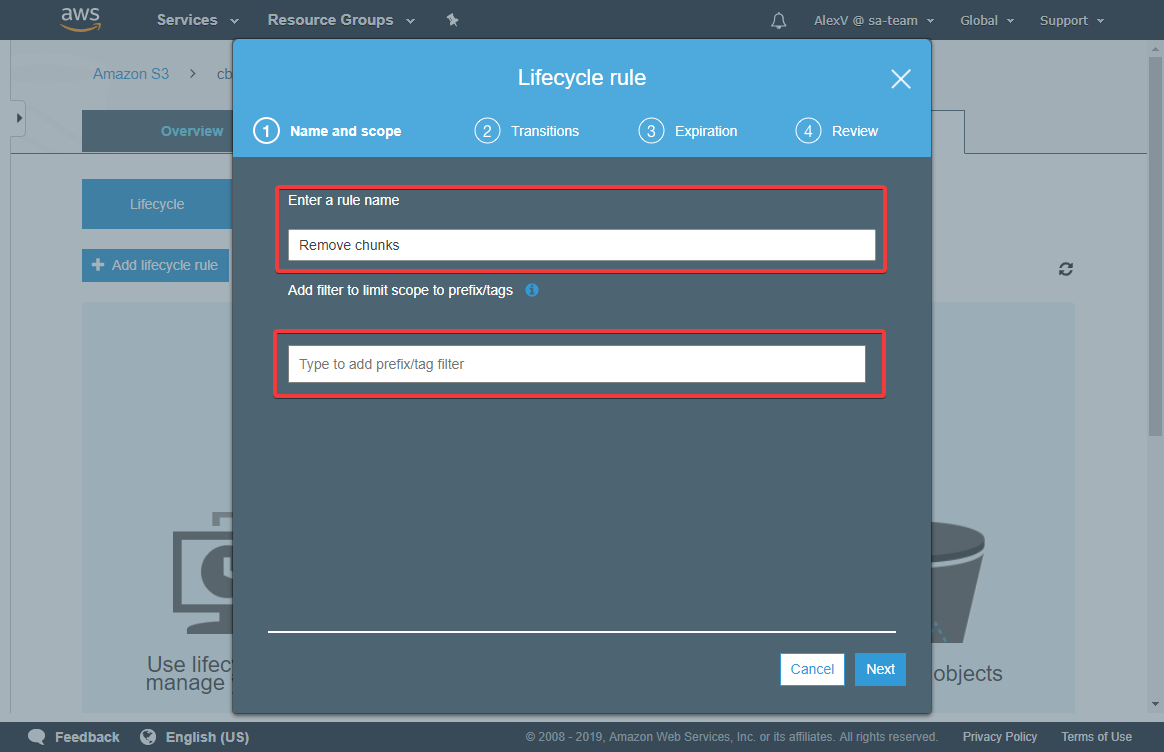 Do not change the "Storage class transition" options and click the "Next" button.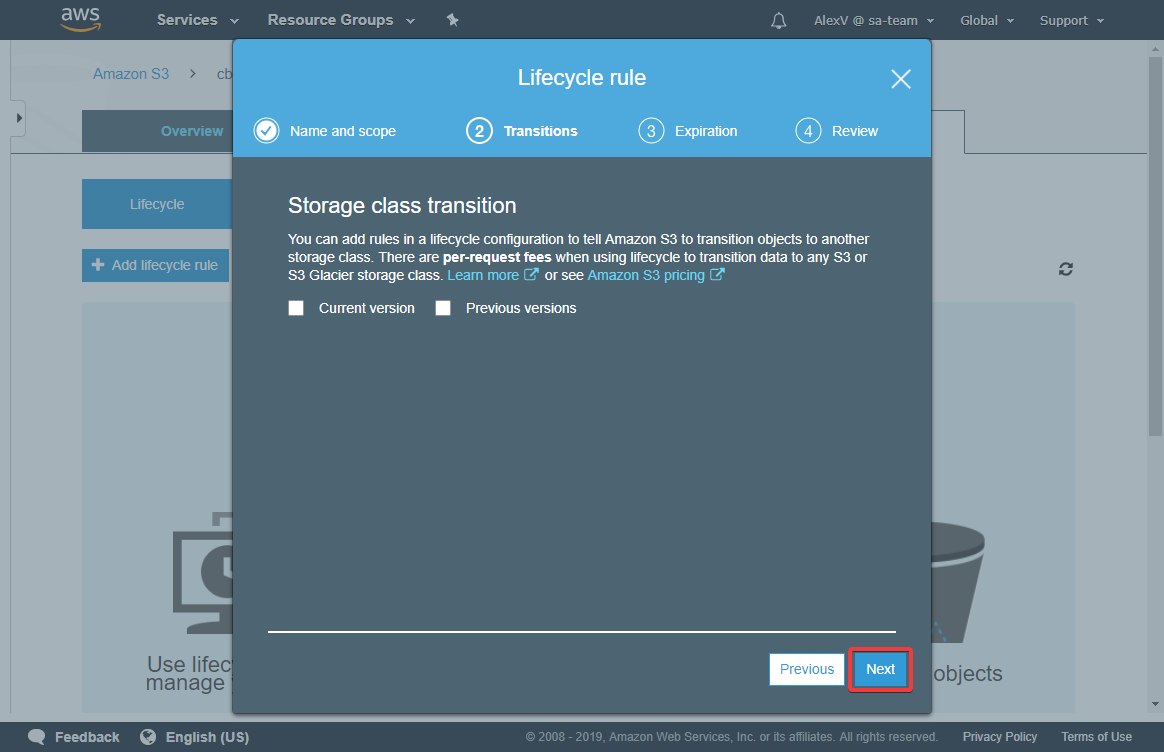 Enable "Clean up incomplete multipart uploads" and specify the number of days. Click the "Next" button.
Make sure your backup plan finish before incomplete multipart uploads will be deleted.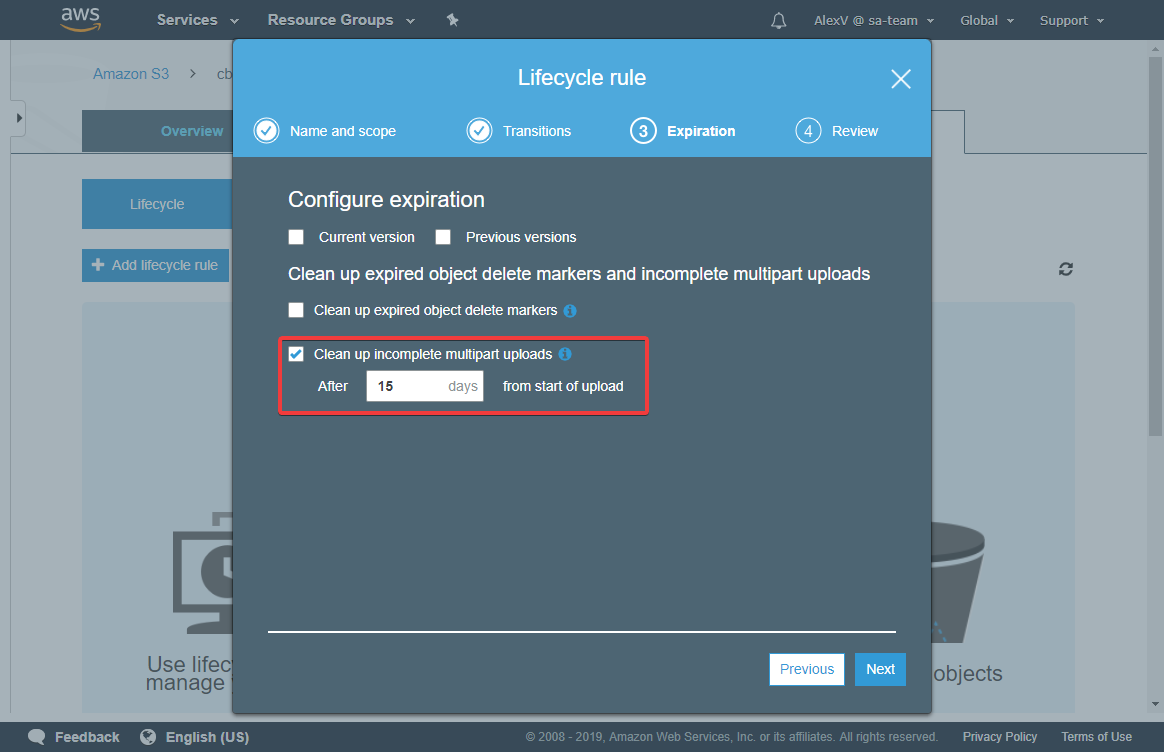 Review the lifecycle rule and click the "Next" button.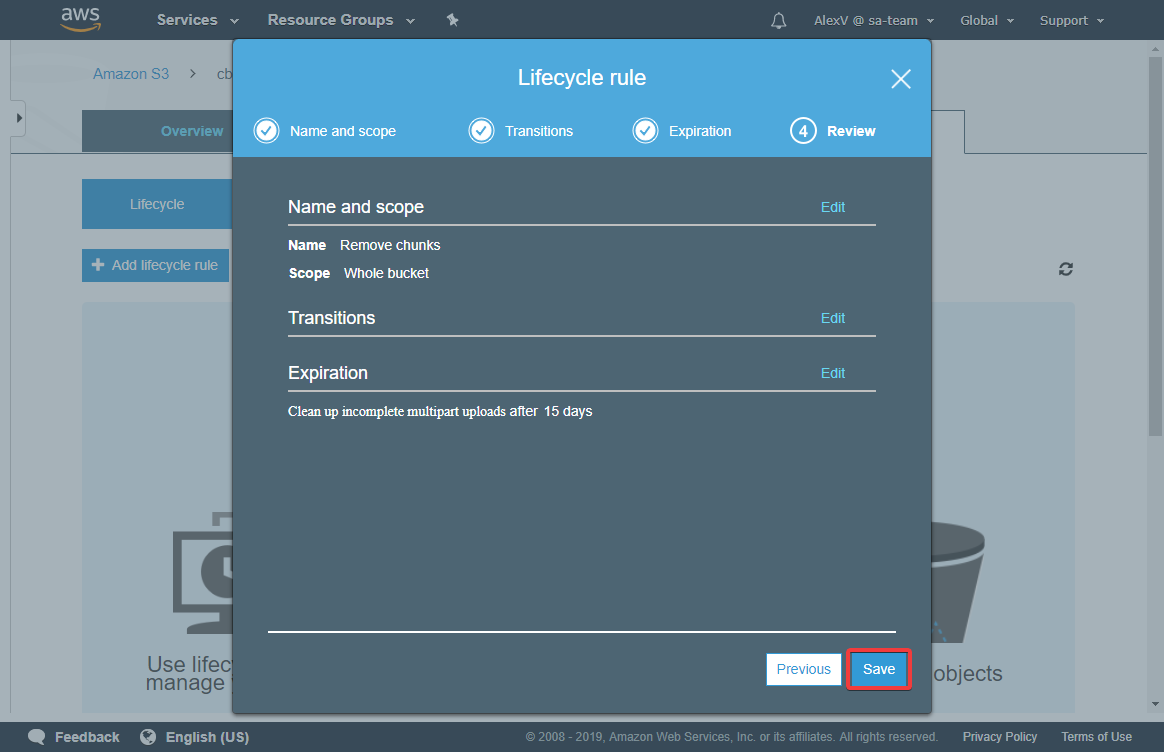 New lifecycle rule will appear in the list.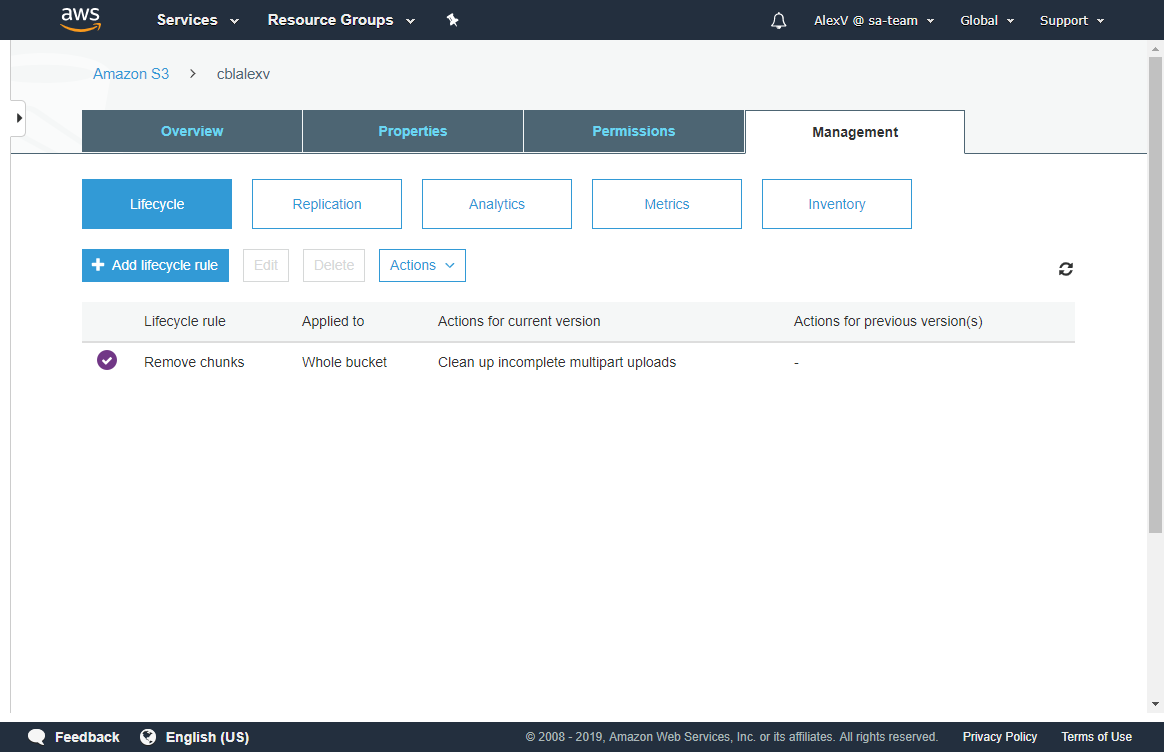 ---