#Temporary retrieval of backup data from the S3 Glacier storage class
##Situation and cause
The MSP360 Backup software and Managed Backup Service offer the data lifecycle management tools to safely relocate data initially backed-up to Amazon S3 Standard storage class to a colder storage class, such as S3 Glacier.
Data lifecycle management window as seen in the MSP portal -> "Storage Accounts" tab: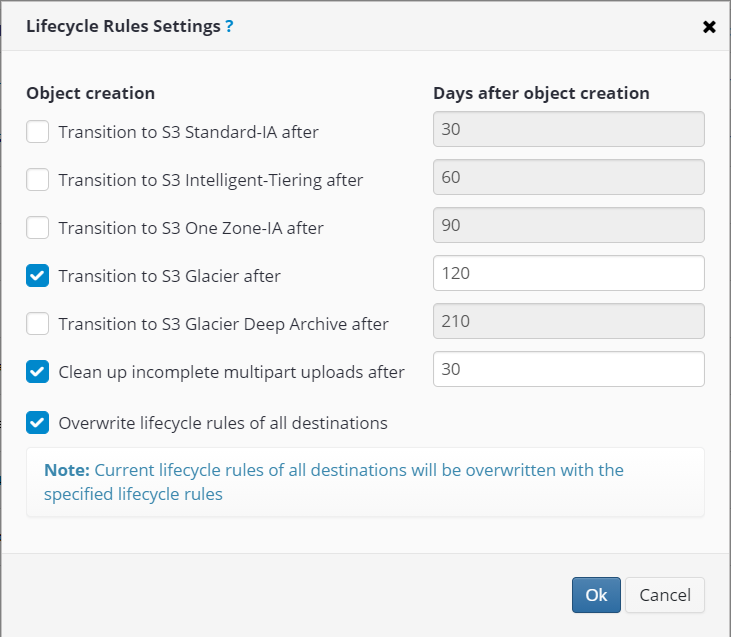 Data lifecycle management window as seen in the MSP360 Backup software (standalone edition) -> Tools -> "Lifecycle Policy" menu: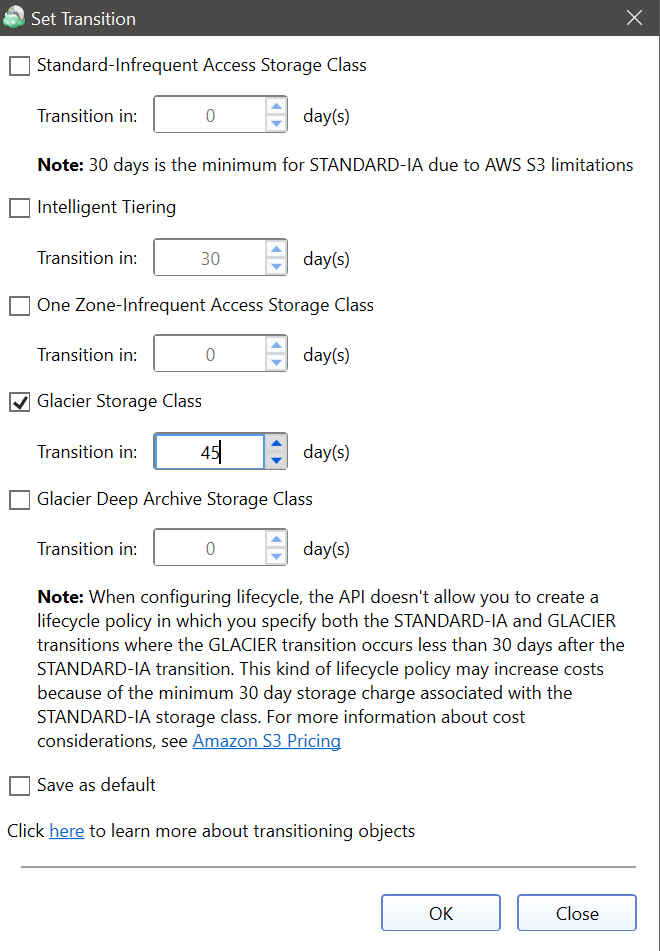 However, if the backed-up objects were moved from S3 Standard storage class to S3 Glacier outside of the MSP360 Backup software or MSP portal tools, which is not recommended, a restore operation for that data might fail with "The operation is not valid for the object's storage class" error.
In such scenarios, a temporary retrieval of the objects or directories from the S3 Glacier storage class is required before reattempting the restore.
##Solution
Install the MSP360 Explorer application for Amazon S3 and activate a trial period.

Add your Amazon S3 storage account.

Navigate to the location of the backed-up data that you were attempting to restore (to an individual file or a directory).

Highlight it and in the context menu (right mouse button click) press the "Restore from Glacier" button:
You can also check this article for more information on the procedure.
Specify for how long you would like to keep the data temporarily retrieved back to the S3 Standard storage class and press "OK". Note that it might affect your monthly AWS billing.

When the process completes (you can monitor it in the Explorer status bar at the bottom of the window), you can retry the restore procedure through the Backup application or MSP portal.
Important:
Note that we only recommend using the lifecycle rules set up in the MSP portal or the Backup application to avoid related issues on restore.