Backing Up MS Outlook Offline Folder Files (.ost)
Situation
Your backup strategy implies backing up MS Outlook offline folder files. These files have a .ost extension. By default, these files are not backed up in cases VSS (Volume Shadow Copy) is used.
Cause
These files are not backed up because they are excluded from the VSS snapshot by default. However, it is easy to change. These settings are kept in the Windows registry.
Solution
To back up .ost files, include them in the VSS snapshot. To do this, proceed as follows:
Open the Windows registry. In the Windows search, type regedit, then select the Run as administrator option.
Find the VSS registry key. They are located on this path: HKEY_LOCAL_MACHINE\SYSTEM\CurrentControlSet\Control\BackupRestore\FilesNotToSnapshot .
Select the OutlookOST key, then right-click.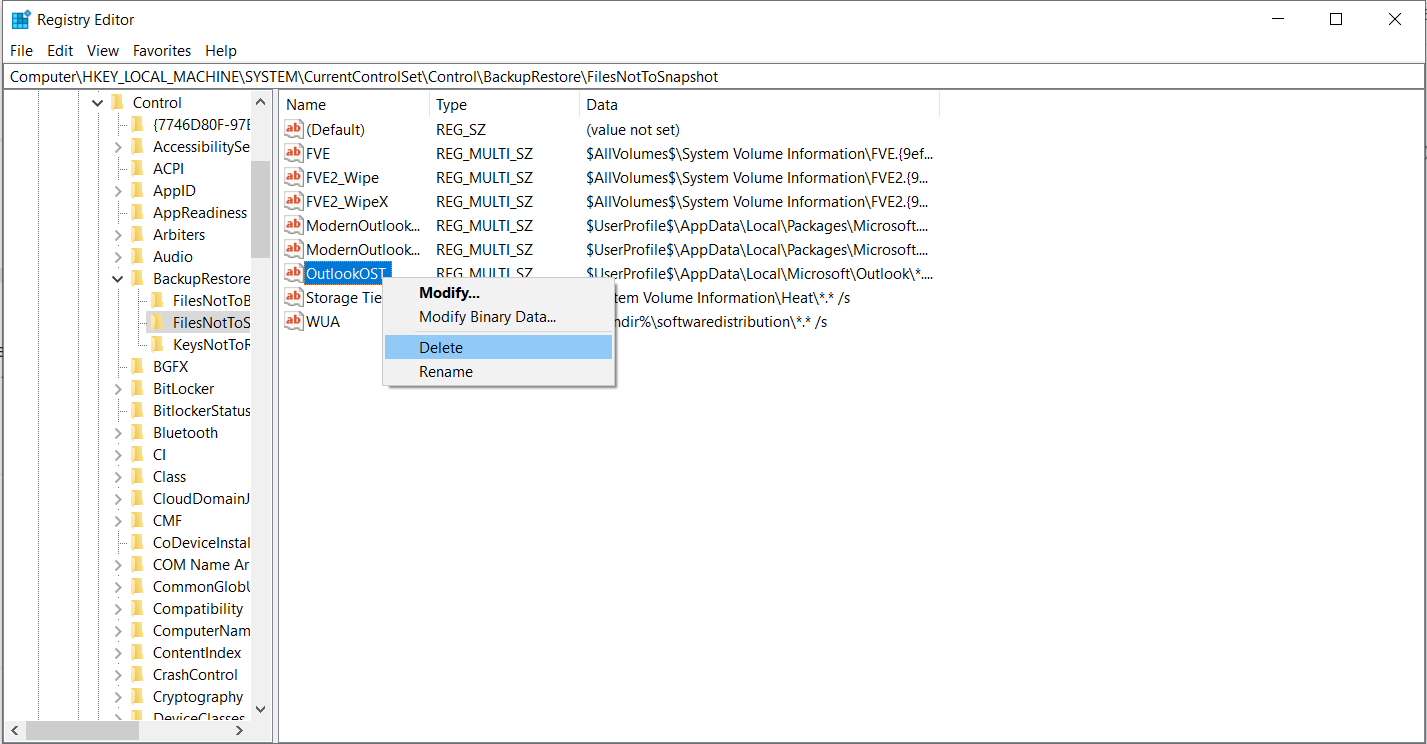 Select Delete.
Close the Windows registry.
Run the backup plan again, then make sure *.ost files are backed up. You can view the backup contents on the Backup Storage tab.