Error on Creating VSS Snapshot (code 1508)
| Description | Value |
| --- | --- |
| Issue ID | 1508 |
| Issue Class | Error |
Issue Description
Error message: Error on Creating VSS Snapshot
Possible Occurrence Reasons: Insufficient permission to create VSS snapshots.
Resolve the Issue
Include the account the Backup Operators group.
To Include an Account in the Backup Operators Group
Log in as an Administrator.
Run the lusrmgr.msc tool.
Navigate to the Groups folder, then click More Actions.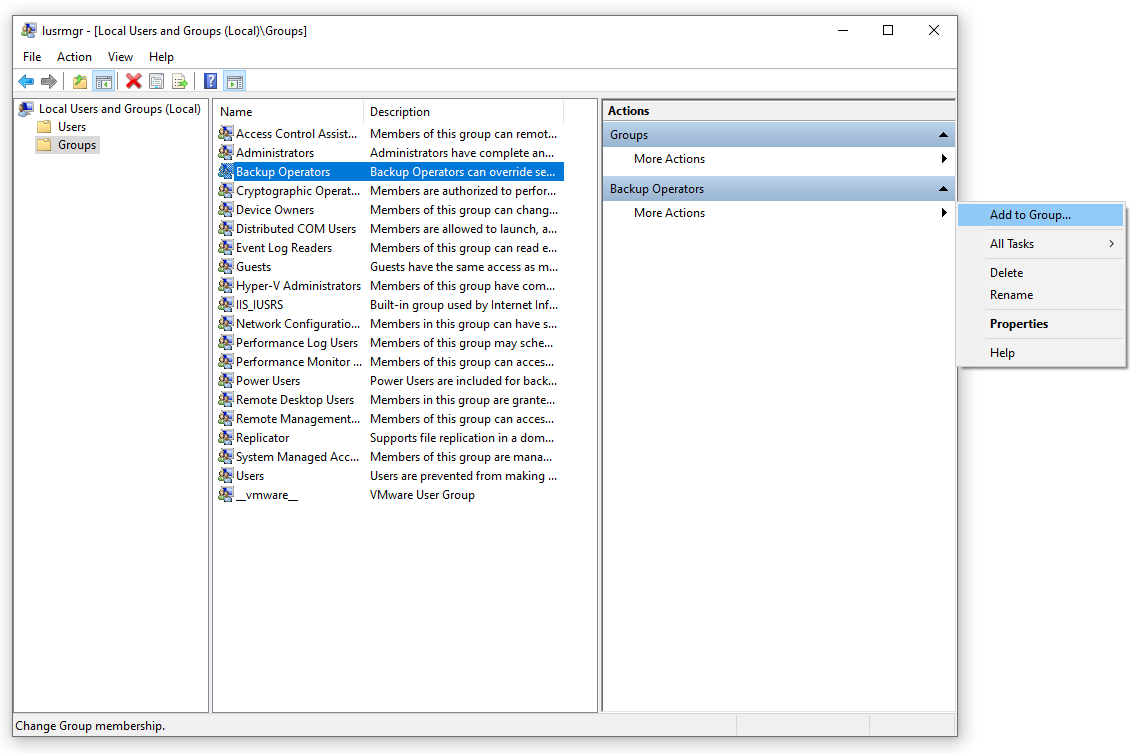 Select Add to Group...
In the Backup Operator Properties box, click Add.
Add users you want to be granted with the Backup Operators permissions, then click OK.
Run the backup plan which reported the Error on Creating VSS Snapshot error.